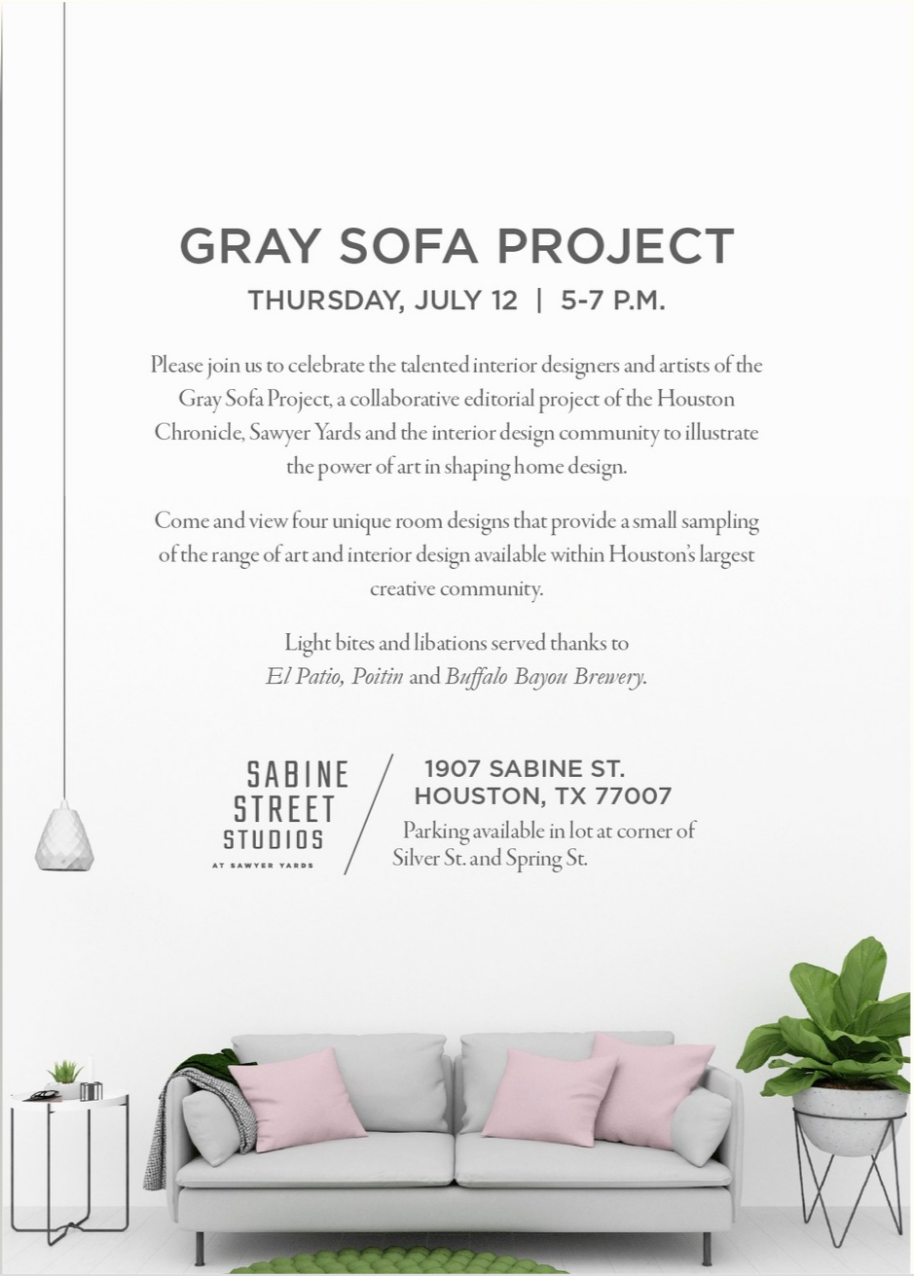 Art and design celerbrated in the Gray Sofa Project
July 18, 2018
Interior designers and artists combine talents in local project at Sawyer Yards.
The gray sofa may be the most ubiquitous piece of furniture ever created. It goes with everything and comes in any shape, size and style.
So what can you do when you combine a gray sofa with other home furnishings and great art? Great things, apparently, as four teams of interior designers have shown in the Gray Sofa Project.
The Gray Sofa Project is a collaboration of the Houston Chronicle and the artists and art studios at Sawyer Yards. At Sawyer Yards, local artists create their work in the Silos, Spring Street Studios, Winter Street Studios, Summer Street Studios, Silver Street Studios and the newest building, Sabine Street Studios.
The results were amazing, and the designers, artists and others who worked to make the project a success celebrated at a cocktail party at Sawyer Yards with friends. Light bites were provided by El Patio, and Sarah Cuneo, beverage director at Poitin, which is located at 2313 Edwards in Sawyer Yards, created a tequila-based cocktail for the event -- the Gray Sofa, complete with cute umbrellas.
https://www.chron.com/life/style/home-design/article/Art-and-design-celebrated-in-Gray-Sofa-Project-13085025.php?t=7af0a5338e#photo-15879882