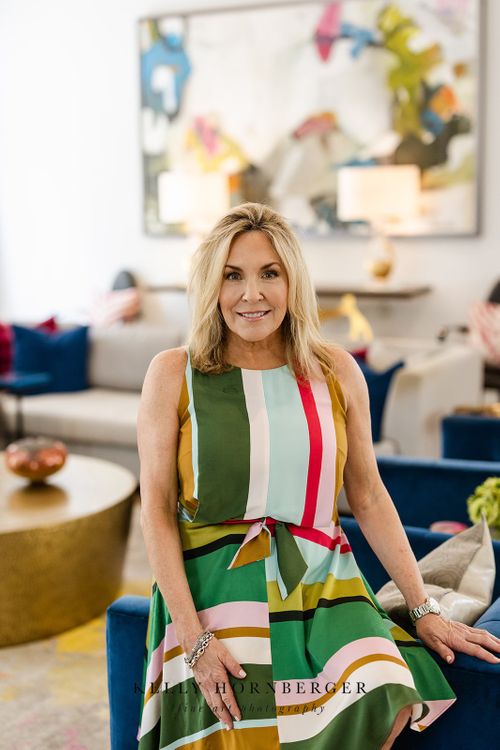 C h e r y l    B a k e r 
Design captured my interest in the unique ways that space and movement influence how we live. While at the University of Texas I refined my skills and particularly gravitated to the use of textiles, color, and layering in the design process. Working in Houston has afforded me the benefits of a wide range of projects. I love to mix our traditional regional heritage with newer cosmopolitan and international elements. Inspiration also comes from previous projects, such as coastal elements that incorporate the natural beauty of the sea and sky to create soothing and relaxing getaways. From fabrics to furnishings, each element of our design process reveals our clients visual story. Growing my business has allowed me to add and develop fresh talent giving CDB interiors a wide perspective on our evolving design philosophy.
M e e t   t h e  T e a m!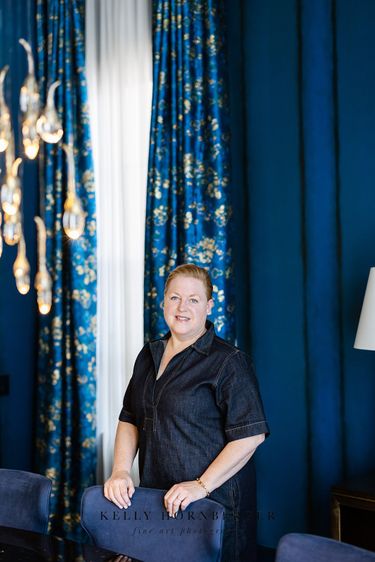 Nancy Cameron, Senior Interior Designer
Nancy Cameron, Senior Interior Designer, believes that good design should speak to your soul. Born and raised in Houston, Nancy graduated from Texas Tech and began designing in 1995. Previous experience includes the sales team at George Cameron Nash, Neal &Co., and Courtney Hill Interiors. After traveling the world and years of work in the industry, Nancy's love of clean, sharp elegance and refined simplicity have served as inspiration on her many projects. Inspired by Victoria Hagan, Thad Hays, Clodagh, and Marietta Himes-Gomez. A shared attribute of these design inspirations is the marriage of function, form, and beauty. Nancy lives with her husband and Golden Retriever in Houston, where they work hard and play well, too.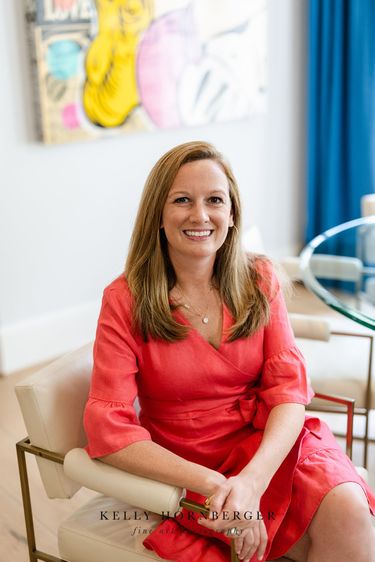 Katie Padovano, Interior Designer
Katie Padovano, Interior Designer, joins CDB Interiors from New York. Graduating from Loyola and the Metropolitan Institute of Design, Katie has meticulous attention to detail and a lens for beauty. Her travels to Italy and Bermuda have inspired design choices, as have being a mother to her darling son, Aiden. The culmination of splendor and meaning are at the helm of Katie's enterprise of interiors. Katie's talents include incredible technological design and moodboard planning. Katie, Aiden, her husband, and their Lab Pippa live in Houston.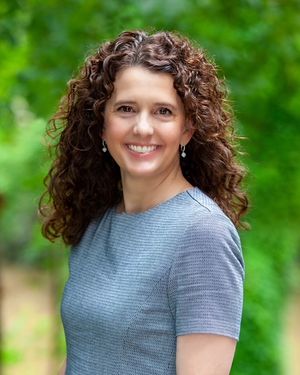 M i n d y    V o y l e s
It has been said that money is power, and we are happy that the teammate who advises our money is basically Wonder Woman! Our CDB Interiors team wouldn't be complete without our accountant, Mindy Voyles. Born in The Woodlands, Mindy was educated at Southern Methodist University and now has two of her three children there. These three kiddos are Mindy's inspiration and she would very much like to be by the ocean, while listening to some killer 80's tunes. If Mindy could have CDB Interiors design a space anywhere for her it would be Lake Tahoe. She loves to travel there, New York, and Maine. Happy to be awash in shades of blue, our accountant has two other babies, well, fur babies that is: a Boxer named Roxy and a Bulldog named Bandit. If Mindy weren't an accountant, she would be a party or event planner. While the numbers game isn't a party to many, it is to Mindy and we are ever so thankful to have her as part of our team!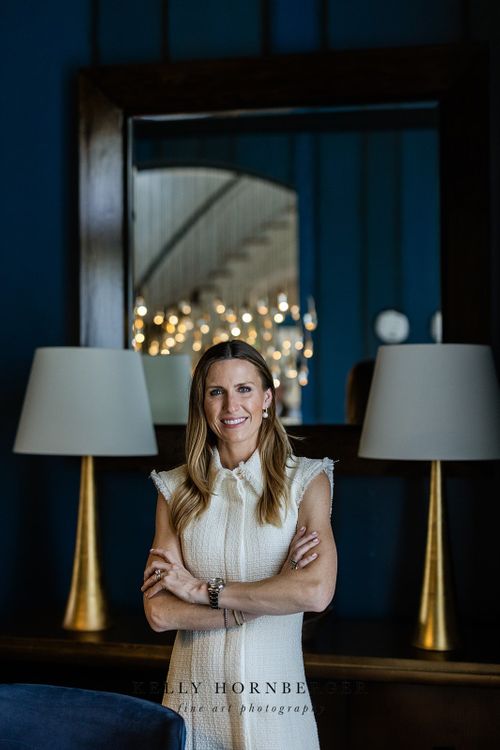 J e n     S a v e r y, Media Coordinator
Jen Savery, Media Coordinator, is a woman of many hats. Born and raised in Houston, Jen studied at The University of Mississippi and traveled with her husband while he played baseball. Jen has taught high school English, works in ministry, styles, and manages CDB Interiors' media platforms. Jen loves design that mixes traditional with contemporary, particularly in unexpected ways. Jen lives in Houston with her husband, three children, and Corgi, Rip.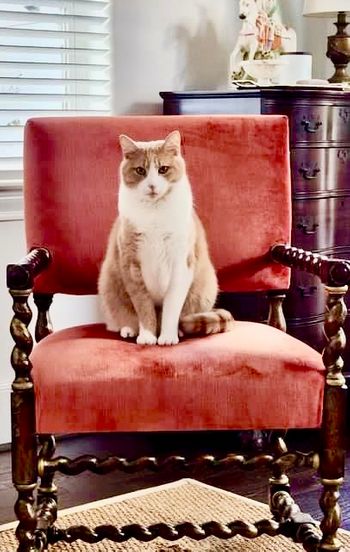 S h e l d o n
Meet Sheldon, the office official mascot and true teammate. What weight he is actually pulling, we aren't sure, but office morale is better because he is always their to rifle through a bag or win a staring contest.
"We strive to create unique and functional spaces that connect our clients with their lifestyles. This ranges anywhere from new builds and remodels, to even just a fresh style. We transform the ordinary into something sensational." -CDB Interiors